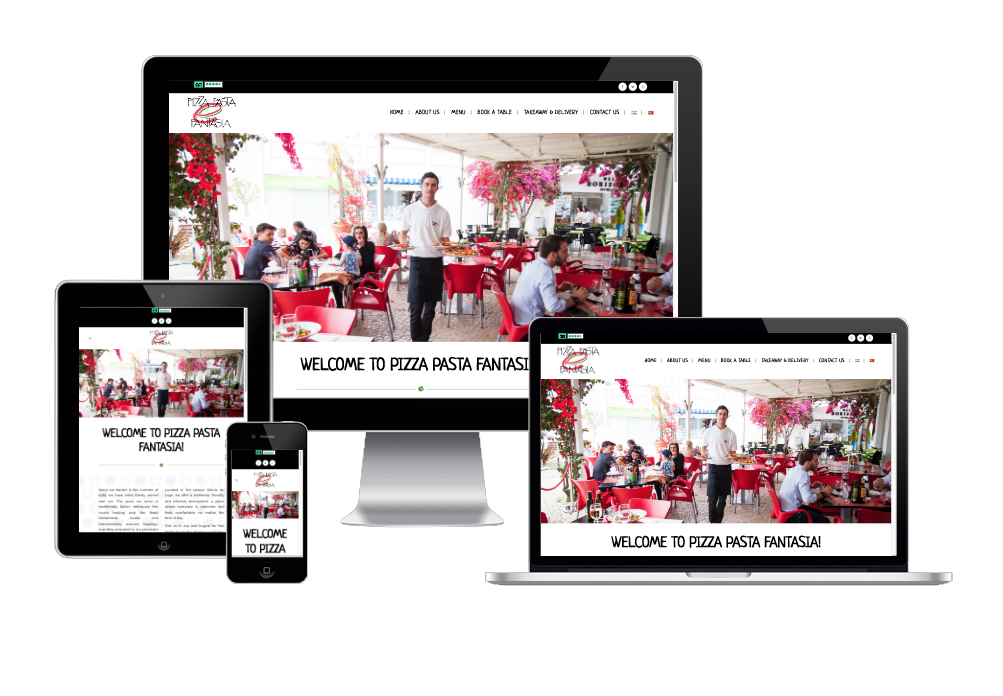 RESPONSIVE WEB DESIGN FOR PIZZA RESTAURANT IN THE ALGARVE
Pizza Pasta Fantasia are an English owned Italian in The Algarve, Portugal. They came to us after seeing the work we did on the Watch House St Mawes Website. Their restaurant is very popular with tourists and locals alike, so they wanted the site set up with a language switcher so users could switch between Portuguese and English languages.
We succeeded in achieving this and the restaurant owners were delighted with the results. Next time we visit Portugal we will certainly stop by for a pizza and a beer!