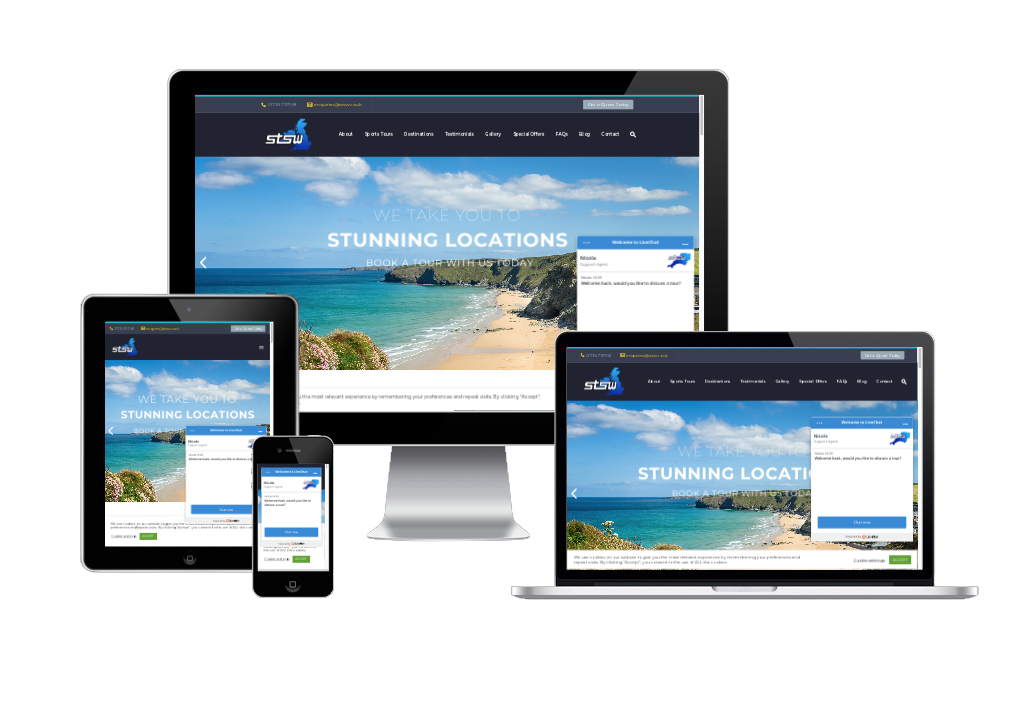 RESPONSIVE WEB DESIGN FOR SPORTS TOUR COMPANY
Sports Travel South West are a sports tour company operating out of Cornwall. They wanted a new website to showcase the tours they offer, their locations and all the different activities that are possible on a sports tour.
On the other side of Covid, business is now booming for STSW and they are delighted with how the website is performing!